Part 1 – SwimEye Product Guide
Part 1 – Introduction to Computer Vision Detection
The fundamental elements of a computer vision system for swimming pools.
SwimEye is a Computer Vision System for the detection of drowning accidents in swimming pools. 
It works like an "extra lifeguard" under the water of your pool.   Our object recognition software tracks the movements of all swimmers in your pool.  And in the event of a serious drowning incident, SwimEye will improve the reaction-time of lifeguards as they initiate a rescue.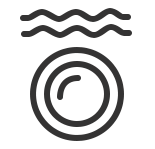 Our underwater cameras will monitor and track the movements of all swimmers in your pool.
Computer Vision Detection

The live colour video stream is automatically processed by our object recognition software.
Monitoring & Control Station
When SwimEye detects a swimmer in distress on the bottom of the pool, it will raise an alarm to the Monitoring & Control Station.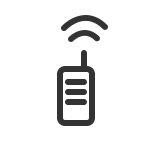 The alarm is also provided directly to pool lifeguards via portable radio.  This provides a quick reference to the location of the incident.
Lifeguards can then visually assess the developing situation, within seconds of an incident first occurring.
How does SwimEye actually work?
Our object recognition software can determine when a swimmer is in distress on the bottom of your pool.
This triggers an early warning count down – yellow alarm status.  After this short countdown, a drowning alarm is sent directly to pool lifeguards – red alarm status.  
In the event of a potential drowning incident, SwimEye can warn lifeguards much earlier than compared to a pool without this technology.
Why install a drowning detection system?
SwimEye has been providing pool security systems for more than ten years.  We have demonstrated the value of computer-aided drowning detection, with several serious rescues and early intervention situations initiated by our drowning detection system. 
Evidence suggests that drowning can occur within seconds, and it is also a common misconception that there is shouting and splashing as a drowning incident starts to occur.
In public pools, it is common for drownings to be caused by medical conditions when swimmers are in the water. For example, a swimmer can suffer a blackout from a lack of oxygen, caused by a prolonged period of under-water swimming.  It is also common for a swimmer to suffer from a heart attack or stroke.  Drowning then occurs due to unconsciousness or inability to swim caused by the medical condition.
For younger swimmers, drowning can result from an inability to swim.  Drowning often occurs when there is no supervision of young swimmers.
Drowning most often occurs without noise or splashing.  It also can be very hard to differentiate between drowning and water play.
A drowning detection system provides continuous and automatic support to pool lifeguards.  It is always watching underwater and provides lifeguards with extra "back-up" should they miss the symptoms of a drowning or be pre-occupied supervising another part of a pool.
Drowning Re-creation Scenarios
Learn more about the world's most innovative drowning re-creation study, from this video produced by the Royal Lifesaving Society UK and Poolview Ltd.
Read more here: Royal Life Saving Society UK
Read more here: Poolview Ltd
Image Credit: Royal Life Saving Society UK
Want to learn more about SwimEye?