SwimEye – drowning detection system
Computer Vision Detection for your Swimming Pool
SwimEye is a technologically advanced Computer Vision Detection System for swimming pools.  It works like an "extra lifeguard" under the water of your pool.
SwimEye is created by linking our proprietary technology together with high-quality hardware.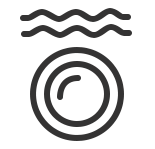 Our under-water cameras will monitor and track the movements of all swimmers in your pool.
Computer Vision Detection

This information is relayed back to our object recognition software for automatic analysis.
Monitoring & Control Station
When SwimEye detects a swimmer in distress on the bottom of the pool, it will raise an alarm to the Monitoring & Control Station.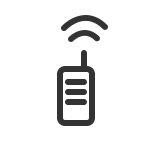 The alarm is also provided directly to pool lifeguards via portable radio.  This provides a quick reference to the location of the incident.
Lifeguards can then visually assess the developing situation, within seconds of an incident first occurring.
Our object recognition software can determine when a swimmer is in distress on the bottom of your pool.
This triggers an early warning count down – yellow alarm status.  After the short countdown, a drowning alarm is sent directly to pool lifeguards – red alarm status.  
In the event of a serious drowning incident, SwimEye can warn lifeguards much earlier than compared to a pool without this technology.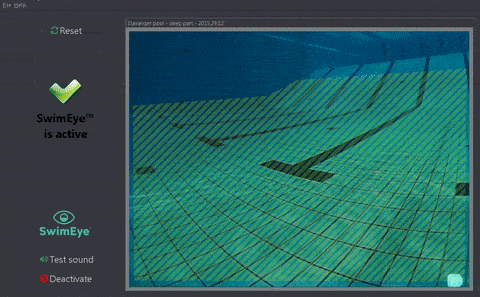 Autonomous monitoring of all swimmer movements in your swimming pool.
Reduce & prevent drowning incidents, by improving lifeguard's response times as they initiate a rescue.
Works as an "extra lifeguard" with eyes below the surface of the water in your swimming pool.
Provide an extra level of safety & assurance for swimmers, parents, lifeguards & facility owners.
SwimEye can provide very stable monitoring and highly effective drowning incident detection.
Secure & customizable to be compliant with any regional data protection and privacy regulations.
Suitable for any swimming pool type, new or existing, any construction material, and all shapes & sizes.
We will deliver the highest-quality products, software, sales support, service and maintenance.
The Gamlingen outdoor swimming pool in Stavanger, Norway, is one of our favourite projects. Not only because this swimming pool is located in our hometown, but because the Stavanger Kommune has been one of our most supportive clients.  With difficult light and shadow challenges, Gamlingen is an excellent demonstration of SwimEye's technical capability.
Check out this complete video presentation of the SwimEye system at the Gamlingen outdoor swimming pool.
Want to learn more about SwimEye?