SwimEye saves lives
A drowning detection and prevention technology
SwimEye is a technologically advanced Computer Vision Detection System for swimming pools.
Our object recognition software will track the movements of all swimmers in your pool.  In the event of a serious drowning incident, SwimEye will help improve lifeguard's reaction times.   SwimEye works like an "extra lifeguard" under the water of your pool and can be customized to suit any swimming pool.
SwimEye is an autonomous Computer Vision Detection System that works as an "extra lifeguard".
SwimEye can be customized to suit any client preferences, cultural sensitivities, or local regulations.
 Each of our accessory alert products can be seamlessly integrated into your SwimEye system.
We can provide technical assistance and engineering support during swimming pool and facility design.
Our under-water cameras monitor, track and record swimmer's actions and movement. This information is relayed back to the Computer Vision Detection System for automatic analysis. When SwimEye detects a swimmer in distress on the bottom of the pool, it will raise an electronic alarm to pool lifeguards and to our monitoring & control station.  Lifeguards can visually assess the developing situation within seconds of the event occurring.
Our cameras can achieve 100% visual coverage of your pool (ISO standards require 80% minimum).
Secure and customizable to be compliant with regional data protection and privacy regulations.
SwimEye is suitable for any swimming pool type, new or existing, any construction material, and all shapes and sizes.
We will deliver the absolute best-quality products, software, sales-support, service and maintenance.
Safety comes first with SwimEye!
 What's Happening at SwimEye?
The Middle East possesses some of the world's busiest and most popular swimming pools. The temperature is scorching hot and the pools are luxurious. Notably, the way of doing business and the local cultural preferences are quite different from most western...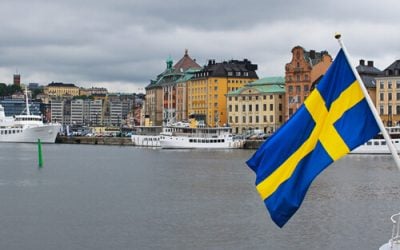 SwimEye has officially announced the opening of a sales office in Stockholm, Sweden. Following strong and consistent growth in the region, it demonstrates their confidence in the market.  Sweden has been a part of the SwimEye international growth strategy for some...
SwimEye has achieved a "Triple-A" credit rating for the 2017 financial year, following a recent using the Dun & Bradstreet assessment tool.  This is the best credit rating an organization can achieve, and SwimEye has achieved this rating in three of the past four...
SwimEye recently completed security upgrades to both pools and client amenity areas at the Sotenäs Rehabcenter, Tumlaren.  We installed SwimEye Alert (distress alarm system) and SwimEye (our drowning detection and prevention technology). The result is one simple and...
Want to know more about SwimEye?